The 95 Agency Hailed by Clutch as a Top 2022 Branding Agency in Georgia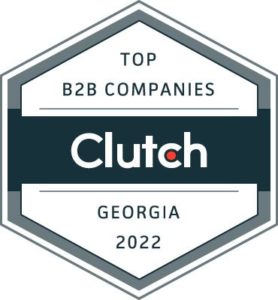 The 95 Agency is a brand-first creative agency that specializes in advertising, branding, business consulting, and design. We deliver solutions that connect brands with customers in innovative and revolutionary ways. Our seasoned team of creative professionals works closely with you from the initial consultation to the deliverables. For us, your brand is an extension of our brand.
Today, we're excited to announce that we've been included in the 2022 list of the best companies on Clutch. According to the B2B platform, we're among the top branding agencies in Georgia this year!
"This award means a lot to us because it serves as a demonstration of how our hard work isn't going unnoticed. Thank you to Clutch and our partners for making this moment possible."
— CEO, The 95 Agency
Clutch is a business resource committed that connecting all types and sizes of organizations with capable service providers to help them achieve their goals. Clutch proves to be impactful when it comes to market research and choosing the next vendor you can partner with. The firm's team of analysts evaluates and verifies each review before publishing to ensure transparency and authenticity.
Take a look at the reviews we've acquired through the platform:
"The expertise of the company is what I found to be the most impressive. I was able to have other conversations about business management, website design, and even working capital options."
— President, Kandid with Kia Renee
"We're most impressed with their approach to communication — I always feel like I'm always being heard whenever I address my concerns or feedback."
— Naivasha Gleaves, Founder, The Envisionary Planner
Thank you to our clients for sharing their helpful feedback about our work. You can discover how we deliver amazing partnership experiences by reading the full reviews on our B2B catalog.
For inquiries about our services, book a call with us and let us know what type of branding solutions you need.