Shopify Web Development Agency
The 95 Agency is a Shopify partner and has successfully launched new e-commerce websites for a wide variety of industries and purposes. Through our experience we have become experts in Shopify design and development.
Shopify is an e-commerce platform that enables entrepreneurs and businesses to create their online stores and sell products online. It's an all-in-one solution that provides everything you need to start and manage an online business, including web hosting, payment processing, shipping integration, and more. Using Shopify is important because it's user-friendly, scalable, and customizable, allowing businesses of all sizes to create a professional-looking online store quickly and easily. Moreover, Shopify offers a variety of features and integrations that help businesses optimize their sales, improve customer experience, and grow their online presence, making it a valuable tool for any business looking to expand its online reach.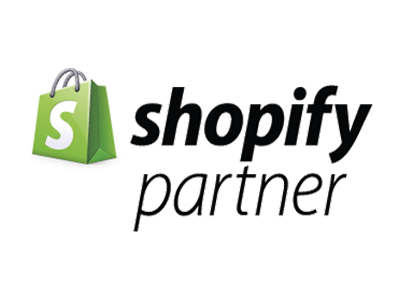 WHAT IS SHOPIFY?
You may be here because you're trying to launch a new venture or business. Custom brand photography is unique-to-you photographic content created specifically for your brand, product, service, or event. Custom branded photography elevates your company, home business, or brand to the next level.
We help with the creative direction, ideation, and execution of creating fantastic branded photography, helping you differentiate your business from others. These custom branded photographs help you look professional within your space or niche. This is the ideal way to communicate your image, specific tones or values, overarching themes, and your brand story while presenting both previous and potential customers with engaging images that are more likely to help grow your business.
Why You Should Go With Shopify?
Shopify is a hosted E-commerce Solution. This means that when you build on Shopify that the hosting is built in as well as the back-end. The main goal of Shopify is to make it easy for merchants to sell their products online with little technical complexity. With Shopify you could have a basic store open in a matter of a couple hours.
In as little as 4 main steps, a retailer will be online as soon as they:
Connect their domain
Upload Products
Choose a theme and customize it
Input banking and corporation information
The brilliance of Shopify is that it is actually a credit card processor dressed as a website development solution. Processing fees and transaction fees are where Shopify makes most of its money. If it can be the solution for a multitude of different retailers, they essentially get a cut of everything.
Shopify removes the complexity of making online sales possible. However, done right for medium enterprises still takes a lot of expertise.
OUR PROCESS
As a full-service digital agency, we offer many custom branded photography formats. We work on a client-to-client basis to help break down our clients' needs and design an execution plan that is best for them! Some of our photography offerings include:
The first step is to fill out our contact form as this will give our team an idea as to what you're after. We find that this process works better when we fill it out together. This way our Designer, Developer, and Client Success Manager can make suggestions or add clarification to the questions. Following the completion of the questionnaire, 2-3 homepage design/theme options will be presented.
The single biggest challenge to all e-commerce projects is the organization of product data. This data includes but is not limited to Product:
Product Images (Consistent Dimensions)
Product Descriptions
Product Tags (so they can be grouped into relevant collections)
Product Inventory
Specs
Weight
Dimensions
Ever business is unique both in the way that they operate internally with their fulfillment team and externally with their customers. We'll help to understand what you're looking to achieve and put in a plan to implement.
Our web developers will help you identity the best way to transact. In most cases it'll be Shopify payments since that's the native processor. Depending on how many sales are garnered it may be worthwhile moving up to monthly packages that offer a better transaction rate.
Whether you ship Fed Ex, UPS, DHL or USPS there are seamless integrations that we'll put in place to ensure that shipping is easy and providing consumers with tracking information is easy.
Easy Of Use
A shopify site is not only easier to develop in some respects, but it's also easier for the end user to administer. Adding products, managing collections and inputting sales can be handled by anyone not technical. However, product information and organization is critical so while the technical requirement isn't there, whomever is charged with looking after the website must be organized.
Maintenance
You don't need to update and patch your website with Shopify. Shopify is built so that updating CMS versions and plugins don't need to be done.
Shopify also handles the hosting so that it's always very fast.
Customer Support
Shopify offers 24/7 customer support and the actual gurus you speak to are at a much higher level than just about anywhere. They're friendly, knowledgeable and show that they care.
Shopify Payments
If you've never developed an ecommerce website then signing up for a new payment gateway and integrating that can be a pain. You also might not even get as good or better a rate than Shopify at 2.9%. The coolest thing for us is that Shopify has a blended rate for Visa, Mastercard and AMEX. Yes, even American Express can be offered at the same rate as Visa and Mastercard which offers more choice to consumers with no skin off the merchant's back.
Integrated Shipping Options
You can easily integrate Canada Post, FedEx, UPS and others. You can also use apps like Shippo that offer other options and advantages. Within the orders in Shopify you can print labels and send tracking information. It's built to not only help you keep orders organized, but also provide you with the tools you need to ensure your customer service and after sales follow-up is pristine.