There's no better moment to establish a presence on TikTok.
TikTok has emerged as a formidable social networking rival to Facebook and Instagram. As the go-to destination for short-form mobile videos, TikTok has revolutionized influencer marketing and rewritten the rules of engagement. It has proven to be a viable alternative for your Facebook, Instagram, and Google marketing budgets, and its momentum is still strong.
As a condensed version of YouTube, TikTok's short videos ranging from five to sixty seconds. They are chock-full of humor, creativity, and ample opportunities for product placement and brand mentions. With 800 million active users globally, TikTok has gained favor among adults of all ages (yes, even seniors). Moreover, their collaboration with Shopify indicates that the platform's potential for targeted advertising will only improve with time.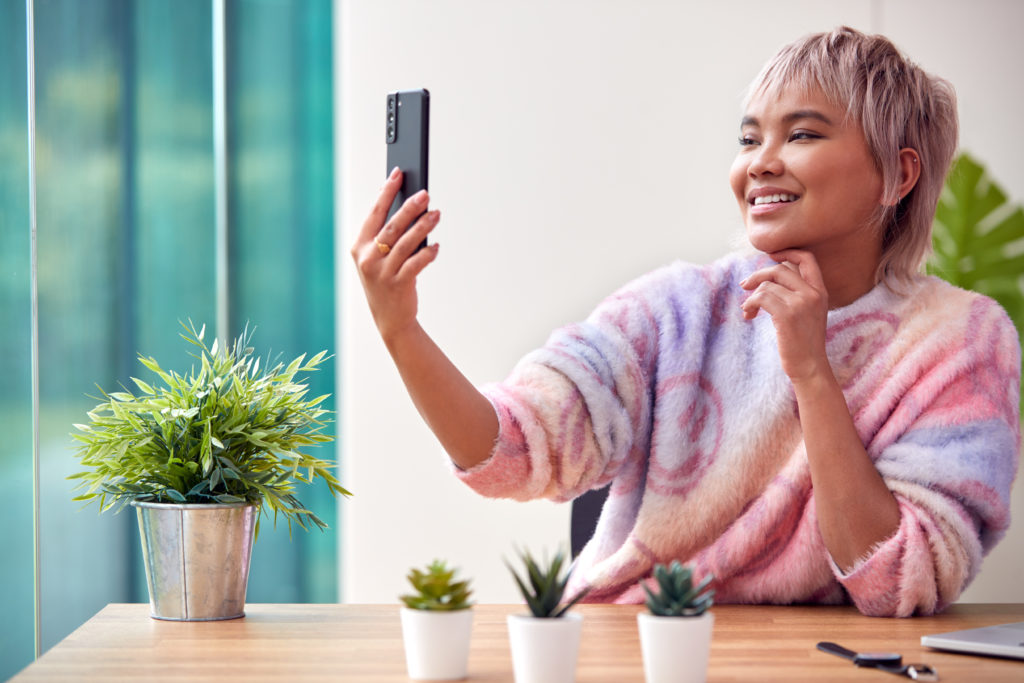 Why Tik Tok?
Put simply: TikTok is now the fastest-growing social network in the world.
Though at the beginning it was the land of dancing GenZers, TikTok is now an entire universe full of unique content niches, communities, and audiences. People log onto TikTok to consume knowledge, entertainment, art, animal facts, and anything else you could imagine. Stay at home moms, fitness gurus, health food eaters, beauty influencers, and more are all shifting off Instagram and onto TikTok. Regardless of the platform's obvious influence, you can't underestimate TikTok's reach. Right now is a pivotal moment in the social media marketing ecosystem. If you want to market toward one of TikTok's many audiences, you must act immediately.
Understanding the TikTok Algorithm
TikTok's popularity has skyrocketed, with over two billion downloads from the app store. The key driver behind this massive success is its precise algorithm.
The TikTok algorithm employs artificial intelligence to curate video recommendations based on users' preferences and personality traits. This customized video feed starts playing as soon as the app launches, captivating users and keeping them engaged for extended periods.
With our expertise in harnessing the TikTok algorithm, we can help you achieve swift sales growth by delivering the right content to your target audience at precisely the right moment.
.
Assisting You in Creating a TikTok Marketing Campaign that's Resilient and Effective.
Creating and executing a TikTok ad campaign on your own can be tiring. While hiring an in-house expert or managing the ads may seem wise, this approach will fail.
TikTok is a rapidly changing platform with new trends and humor popping up daily. You risk slow growth or stagnation without a thorough grasp of the algorithm and prevailing trends.
Our growth marketing agency goes above and beyond to ensure you achieve a robust online presence, increased profits, and quicker outcomes.
The following are the marketing strategies we employ to make it happen:
Branded TikTok Content Creation
Our approach involves crafting top-notch, compelling micro-ads that communicate your unique selling points quickly and entertainingly. We tailor our video clips to your target audience, considering their preferences and behavior. We pride ourselves on having an in-depth understanding of TikTok, including its subtle nuances, creative standards, and built-in functionalities.
Identifying and Managing Your Community
We help you connect with communities worldwide that align with your brand's values and messaging. Whether you're seeking sports enthusiasts, fashionistas, skincare aficionados, or foodies, we pinpoint your target audience and customize our approach to suit their in-app behavior.
Leveraging our marketing know-how and extensive influencer network, we assist you in expanding your TikTok footprint and attracting new followers. We aim to help you achieve maximum visibility and engagement on the platform.
Ad Optimization
We provide your desired audience with engaging and dynamic content directly. Our in-app or brand takeover campaigns utilize high-quality visuals that occupy the entire screen, captivating the viewers. Since TikTok offers limited space for written descriptions, we develop concise and compelling calls to action that are impossible to resist. At The 95 Agency, we strive to create campaigns that leave a lasting impression on your target audience.
Analytics
After devising and executing a successful TikTok advertising campaign, we leverage cutting-edge analytics tools to continuously track and optimize its effectiveness, ensuring you achieve your desired outcomes. Our team works tirelessly to provide the insights and metrics you need to measure your campaign's performance and make informed decisions that drive your business forward.
What Are the Benefits of Partnering with Our TikTok Marketing Agency?
At The 95 Agency, our strategists, designers, writers, managers, and web developers all thrive on the open exchange of creative ideas. We are one team. We all join in, share insights, get bold, get uncomfortable, lead, take responsibility, and celebrate success with our clients. We believe that anything worth doing is worth doing right. So while we hope that you fall in love with our culture and sense of humor, don't mistake our casual clothes with casual standards. We are going to push you. We are going to challenge you. We are going to make you better.