Website Design & Development Agency
Website design and development involves the creation and implementation of visual and functional elements that make up a website.
At The 95 Agency, we believe that your website serves as a digital storefront that represents your brand's online persona to the world 24/7. The look and feel of your website influences the user's first impression and determines whether or not they choose you, or your competitor. Our web development strategy, combined with expertise in Product & Prototype Design in Atlanta, combines customer conversion with a passion for aesthetically-pleasing design to convey exactly what your brand stands for.
The best way to ensure proper web design practices (and search engine optimization) is to work with a digital marketing agency that knows what they're doing and values positive brand sentiment
.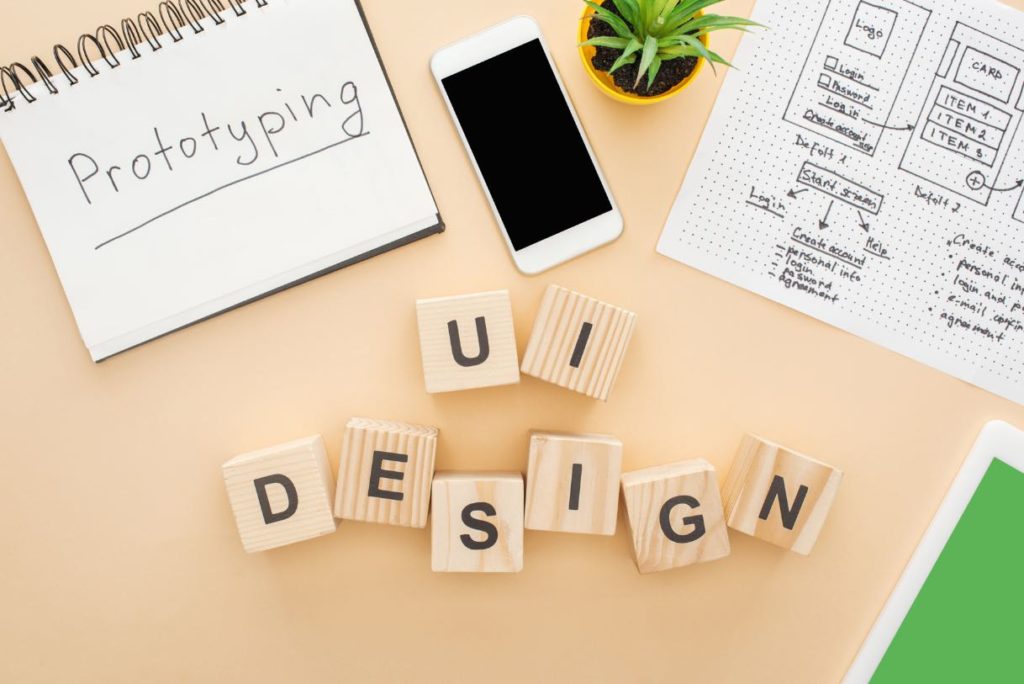 WEB DESIGN & DEVELOPMENT
As a digital marketing agency that specializes in web development and design our team of in-house web experts possess the knowledge, skill, and understanding to create websites that speak to your brand and deliver results.
With each project, our primary goal is to produce on-brand creative that emphasizes user experience. By achieving a world-class user experience, we maximize the effectiveness and reach of our digital marketing campaigns and strategies. Therefore, successfully driving traffic and boosting conversion potential through your website.
OUR DEVELOPMENT AND DESIGN PROCESS
Our process follows a streamlined approach that begins with an assessment of the client's expectations, technical requirements, and competitive landscape. We look at your website design now, what you'd like to be doing, and what your goals are to determine an overall strategy. During this process, we proactively listen to the client's intent and turn discovery calls into brainstorming sessions that help us get to know you and your brand better.
With expertise in Product & Prototype Design in Atlanta, we can accurately and effectively communicate and execute the creative vision to your target audience.
We have a passionate and persistent team that will not stop working until you are satisfied with the end result and have a website you'll be proud to promote.
Once we receive your email or contract form submission, we will schedule a discovery call to discuss the scope development and to get an idea of your creative vision. This will give us a clearer picture of our website's purpose, your business goals, and your target audience as well as what you are looking for in terms of aesthetics and functionality. Then, we can start to map out a custom web development and design plan.
After our initial consultation, our team of web designers will create a series of mood board mockups for your review. This step allows you to give feedback or ask any questions about the process. We will not proceed to the web development phase of the project until we have your green light on all aspects of the design.
Once we have completed any revisions and received your approval of the website design, our web development team will proceed with the next step. The content management systems we use most often for web design and web development are Shopify and WordPress. Our expertise with these platforms will ensure your site will receive the best care starting from the ground up.
Crucial to your website's success is how it's optimized. Our custom web development services include website optimization, which involves improving key aspects such as
search engine optimization
(SEO), a conversion rate and site speed optimization, and responsiveness across all devices (desktop, mobile, tablet, etc.)
Every client's website goes through the rigorous process quality assurance and user testing to guarantee that high-quality results are achieved consistently. In this step, we check for any bugs or technical issues that may hinder your visitors from having a smooth user experience.
WEBSITE DESIGN PORTFOLIO
All of our websites are produced in-house by our talented team of Atlanta-based web designers and web developers. We have created countless websites for clients in a broad spectrum of industries, including:
Architecture
Beauty
Business
Cannabis
Construction
Education
Retail
Health
Information Technology
Finance
Medical Aesthetics
Plumbing
Hotel
eCommerce
Manufacturing
Non-Profit
FREQUENTLY ASKED QUESTIONS
HOW LONG WILL IT TAKE TO COMPLETE MY WEBSITE?
Our average estimate usually ranges from 12 to 16 weeks starting from the initial consultation, although this also depends on the size and scope of the project. The time between the initial consultation and the web design and development phases (determining strategy, brainstorming, creative input, review and feedback) affects the speed of completion and the timeline of the project.
HOW MUCH DOES IT COST TO BUILD A NEW WEBSITE?
Keyword match types play a crucial role in the structure of a search campaign. Let's examine the distinctions between various keyword match types using the example provided.
In the context of search campaigns, match types determine how closely a user's search query must align with your chosen keywords in order for your ads to be triggered. The different match types include:
Broad Match: This is the most lenient match type, where your ads may be triggered by searches that include variations, synonyms, and related terms of your keywords. For example, if your keyword is "car rental," your ad may be shown for searches like "cheap car rentals" or "car hire."
Broad Match Modifier: This match type allows you to add a "+" sign before specific keywords within your broad match keyword. This ensures that your ads are triggered only when those keywords are included in the user's search query. For instance, if your keyword is "+car +rental," your ad may show for searches like "car rental" or "rent a car," but not for searches like "cheap car rentals."
Phrase Match: This match type requires the user's search query to contain the exact phrase or a close variant of it. The phrase must be enclosed in quotation marks. For example, if your keyword is "car rental," your ad may be displayed for searches like "best car rental" or "car rental services."
Exact Match: This match type is the most precise, as your ads will only be triggered by the exact keyword or its close variants. The keyword must be enclosed in square brackets. For instance, if your keyword is "[car rental]," your ad may show only for searches that exactly match "car rental" and not for any variations or related terms.
New website costs vary depending on the scope and complexity of each project. We have very flexible rates that can be customized according to your specific web design needs and budget. This step is part of the discovery call process where we will ask a series of questions to get a better idea of what your business goals are. If you're interested in learning more, you can request a quote at the bottom of this page.
DO I HAVE TO BE IN ATLANTA TO USE YOUR SERVICES?
No. This is a perk of being a
digital
marketing agency – The 95 Agency works nationwide with clients. With more businesses choosing to work from home we have refined our communications strategy with all client-facing work. Our lines are always open through email and scheduled online video calls.
HOW MUCH INPUT WILL I HAVE IN THE WEBSITE DESIGN PROCESS?
We encourage all our clients to collaborate with your Client Success Manager to ensure that end results will meet or even exceed expectations. During the initial consultation, we get a better sense of your brand and the type of creative style you're looking for. Then, our top web designers will create mockups for you to review before we head into the development phase to ensure you are fully on board with the site's design.
IS CONTENT INCLUDED IN YOUR WEB DESIGN AND DEVELOPMENT SERVICE?
No. Written web content is an optional add-on service for your website. We recommend this add-on for the best content marketing strategy in conjunction with website optimization. Our copywriting team creates engaging and SEO-friendly content that attracts visitors and drives traffic. Click here to learn more about our
content marketing services
.