Custom Branded Photography Agency
Let the world see things through your lens. Capture your brand's spirit through one-of-a-kind custom photography and stand out from the crowd
Custom-branded photography is a powerful tool for businesses to communicate their unique brand identity to customers. It involves creating tailored images to showcase a brand's personality, values, and products. Custom-branded photography can be used across various marketing channels, including social media, websites, and print materials, to create a cohesive and professional look that reinforces the brand's message.
By partnering with a Professional Photographer in Atlanta, businesses can set themselves apart from their competitors and build a strong connection with their audience.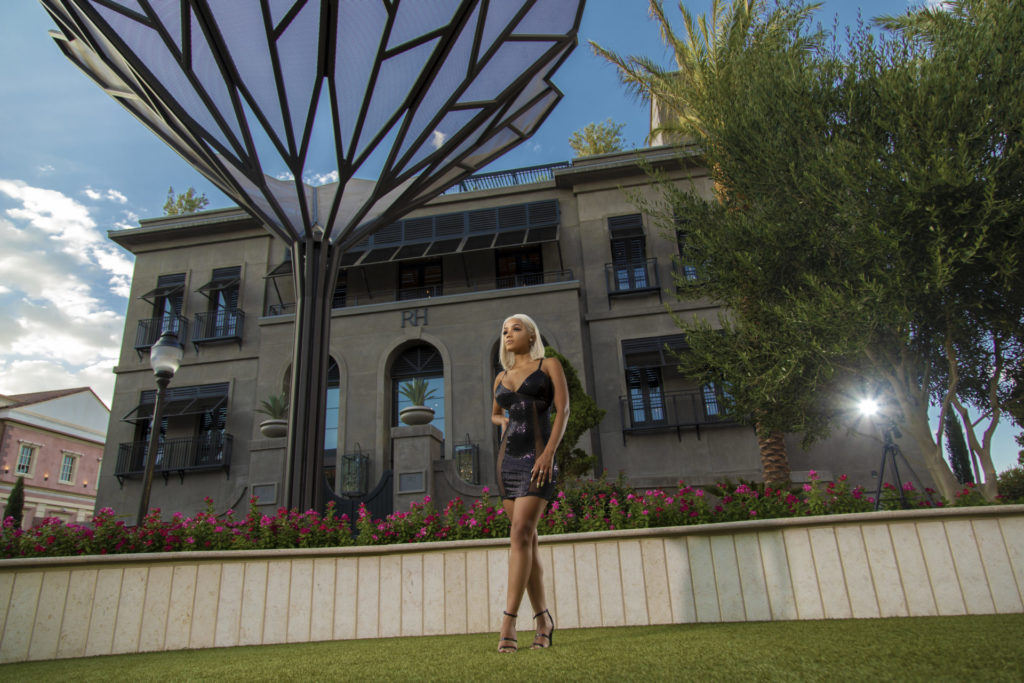 What Is Custom Branded Photography?
You may be here because you're trying to launch a new venture or business. Custom brand photography is unique-to-you photographic content created specifically for your brand, product, service, or event. Custom-branded photography elevates your company, home business, or brand to the next level.
We help with the creative direction, creativity, and execution of creating fantastic branded photography, helping you differentiate your business from others. These custom-branded photographs help you look professional within your space or niche. This is the ideal way to communicate your image, specific tones or values, overarching themes, and brand story while presenting previous and potential customers with engaging images that are more likely to help grow your business.
Our Offering
As a full-service digital agency, we offer many custom branded photography formats. We work on a client-to-client basis to help break down our clients' needs and design an execution plan that is best for them! Some of our photography offerings include:
This service provides our clients with the execution of ideas that cannot be achieved through an in-camera shot. The photos are planned in advance, and each image is shot separately to be later composited in Photoshop during the post-production phase. Using this technique, we can achieve the impossible and create photo-realistic images that aim to sell your products and inspire!
Professional e-commerce product photography will ensure your customers are attracted to your e-commerce storefront through clean, detailed, and high-resolution imagery. These images can be used for many online shopping platforms like Shopify, WooCommerce, Volusion, WixStores, and more. This imagery will let the products speak for themselves and help you generate e-commerce sales.
Cinemagraphs are still images with subtle loop movements, that bring an element of extra magic to your visual content. Just like still imagery, they can be shared on social media, websites, and email newsletters. By adding subtle motion to an already beautiful photo, they will make your customers do a double-take and enjoy that extra thought and story that goes into making the final cinemagraph.
Based on your product line and brand, we will match your product's aesthetic with the surroundings, whether the Toronto cityscape, studio backdrop or nature. We'll capture the essence of your brand, letting the products and styling speak for themselves.
From studio still-life to on-location restaurant photography, we will help you showcase your menu items or products most deliciously and appealingly! We'll highlight your food or drink offerings with curated prop-styling, lighting, and general atmosphere. Our team of professional photographers will accentuate the sumptuousness of your food and beverage from fast-food restaurants to fine dining, attracting customers and foodies alike.
At The 95 Agency, we approach each custom brand photography project as a unique experience designed to capture our client's brand's essence.
We begin by gaining an in-depth understanding of your brand, including its history, unique sales proposition, positioning in the market, and target audience. Our Professional Photographer in Atlanta and photography experts will consider the message you wish to communicate and the audience you want to engage and create compelling storyboards for your custom photographs.
With a clearly defined strategy for your photoshoot, The 95 Agency begins sourcing the best locations, props, and models to ensure your customer photographs meet the highest standards. With millions of photos uploaded to social media daily, high-quality, professionally taken images have the most excellent chance to stand out from the crowd and generate the engagement your business needs.