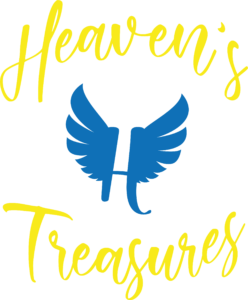 GOD IS A TRAINER (G.I.A.T.) is a brand that was born from divine inspiration, during founder Josh Guise's 5am prayer session. Guise, a Chicago native, made the choice to succeed despite the extreme challenges, poverty, and a lack of self-assuredness. Guise established a relationship with God at an early age and credits his mother for helping to develop his spirituality. Guise suffered physical and emotional abuse at the hands of his father, which motivated him to strengthen his relationship with God and rely on his Heavenly Father for wisdom and direction.
The G.I.A.T. brand was inspired by the notion that God works in all of us to ensure his mission of goodwill is performed here on earth. God also does the work of making us the best people we can be by giving us the strength to overcome challenges and the joy of celebrating life's important milestones. This explains the GOD IS A TRAINER slogan: "If God has begun a good work in you, He will see you through to the finish line."
Guise shares that his inspiration for starting a trendy faith-based clothing line comes from a change in his mindset: "The greatest challenge I faced growing up was self-doubt and limited belief. I realize that everything I needed was within me." He hopes to extend this message of hope and motivation to G.I.A.T. customers. Combing fashion and faith is easier than ever with G.I.A.T. clothing. These trendy pieces serve as a colorful reminder that God is constantly pushing us to be our best in every area of our lives.
The Relationship & Services Provided
The 95 Agency served as the branding and design specialists. Our agency provided the following initial services for this Christian based clothing line.
Web design & development
Brand management
Creative and art direction
Copywriting
Logo design & development
Branding identity
Additional services offered:
Business consulting
Merchandise consulting
The 95 Agency were responsible for:
key consulting for the company's brand, product and overall business
single handedly constructing the development and design of the company's. e-commerce website
designing and creating the brand's identity
Click Below To Grow Your Business!